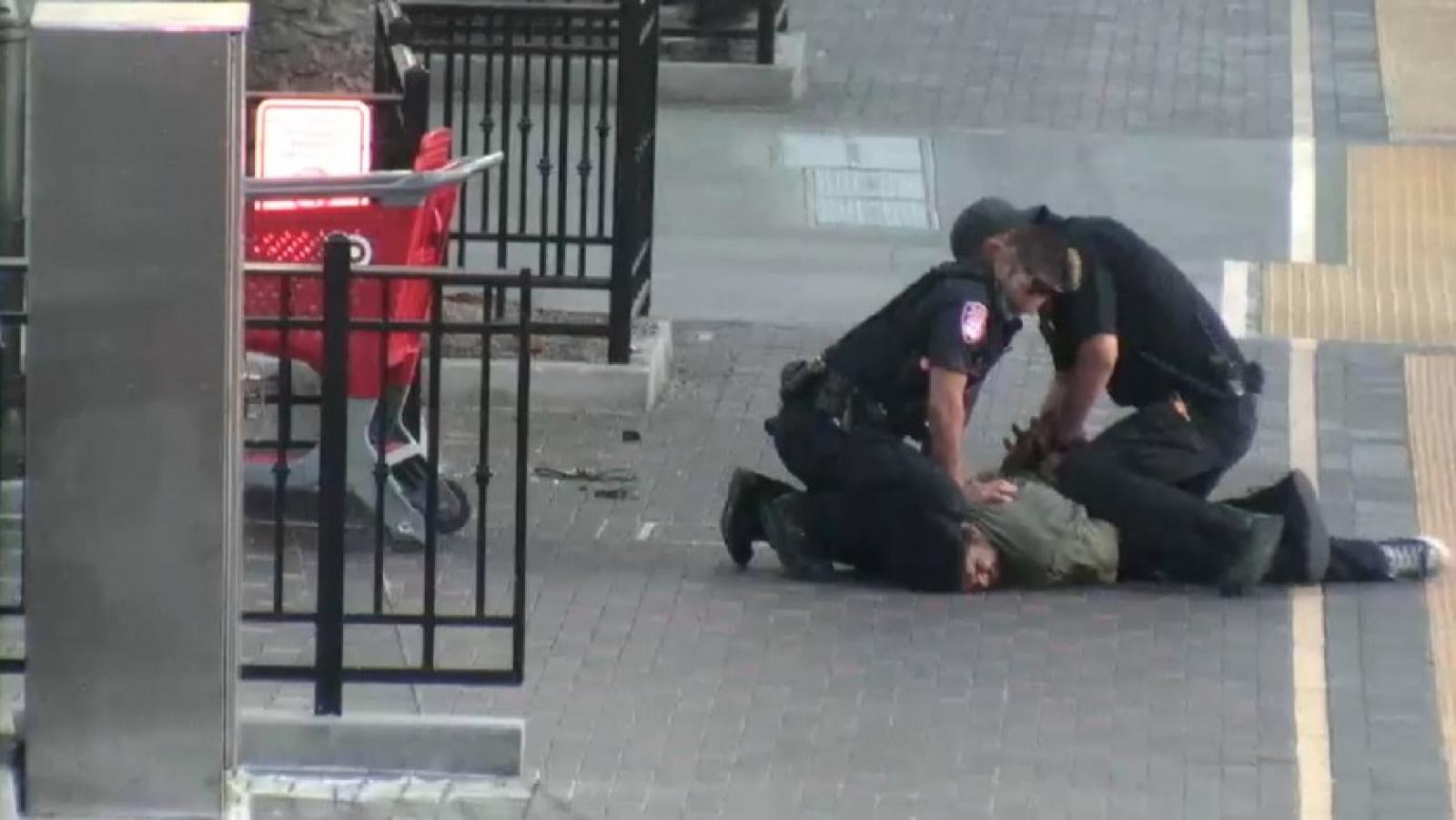 Angel Zapata Hernandez died after officers held him face down and placed a knee on his neck
San Diego Union Tribune
By TERI FIGUEROA, DAVID HERNANDEZ
APRIL 19, 2021 UPDATED 8:58 PM PT
A Metropolitan Transit System officer puts his knee on a man's back and neck for several minutes in 2019. On Monday, the transit agency announced a $5.5 million settlement with the family of the man. The mother of a 24-year-old mentally ill man who died after San Diego trolley security officers held him down — with a knee on his neck for roughly six minutes — agreed to settle with the agency and its security contractor for $5.5 million, officials announced Monday.
The announcement of the settlement — and the revelation that Hernandez died after he had been lying prone with a knee on his neck — came as the nation watched closing arguments in the trial of Derek Chauvin. The former Minneapolis police officer is charged with murder in the death of George Floyd, who died after Chauvin kept him pinned, with a knee on his neck, for nearly nine and a half minutes.

Read the complete story on the San Diego Union Tribune website.
 
ffffff