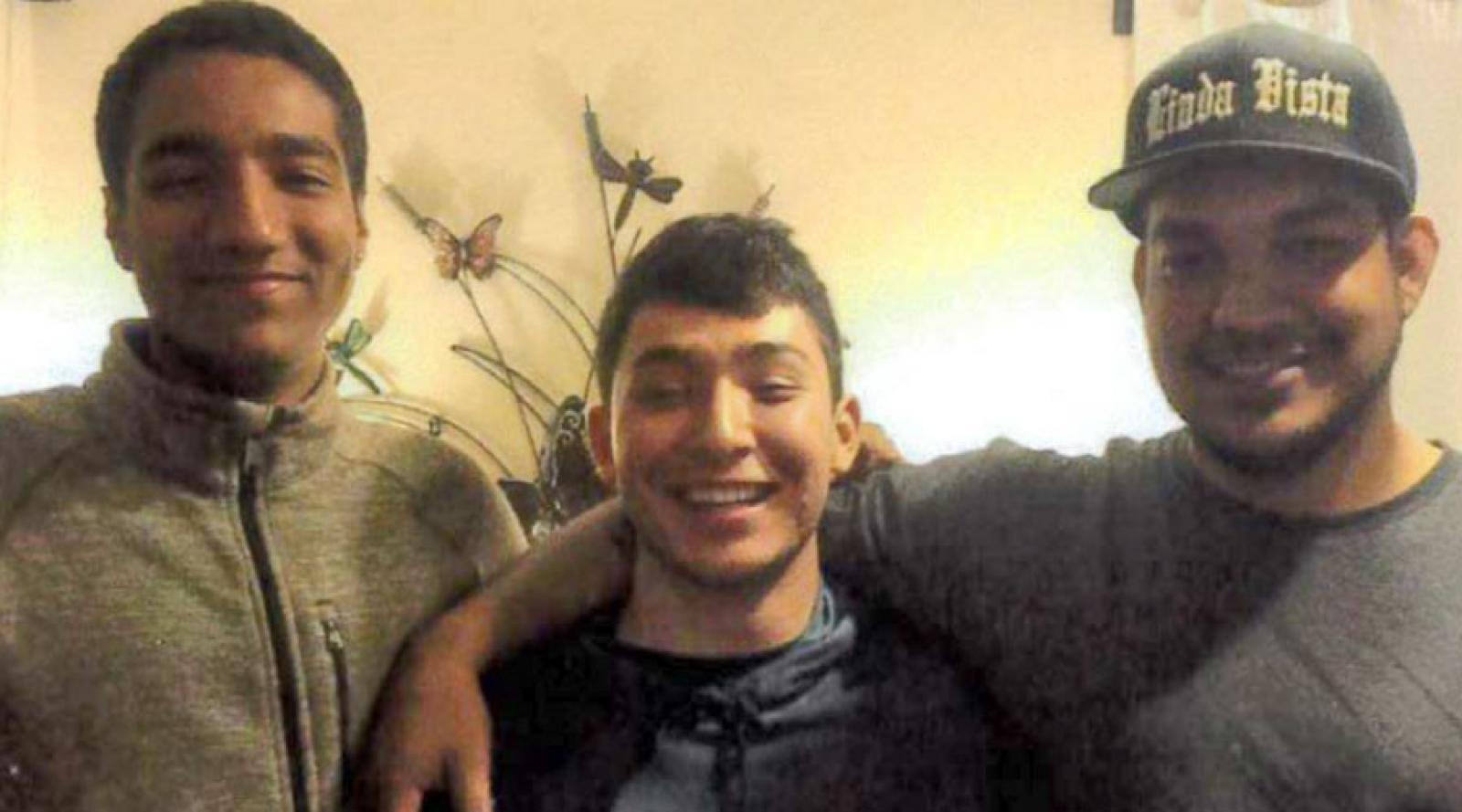 The similarities between the two cases are striking, as is one difference: no charges were filed in Hernandez's death at the hands of MTS security
The San Diego Union Tribune
By GREG MORAN, DAVID HERNANDEZ
APRIL 25, 2021 5 AM PT
On the evening of Oct. 15, in the heart of downtown: 24-year-old Angel Zapata Hernandez had died while handcuffed and restrained at the hands of two Metropolitan Transit Service security workers, one of whom knelt on his neck for six minutes and seven seconds.
At the very time the protesters were filling the streets demanding change, police and prosecutors were reviewing Hernandez's death, which like Floyd's was also captured on videotape in agonizing detail.
Aside from a vaguely-worded news release from the San Diego Police Department one day after Zapata Hernandez died, few people outside of law enforcement knew the circumstances of his death. It was not until Monday — when MTS board Chairman Nathan Fletcher and Zapata Hernandez family lawyer Eugene Iredale announced at a news conference that the transit system was settling a claim from family for $5.5 million — that the video was released publicly.
Iredale, a veteran civil rights lawyer with a long record of successfully suing agencies over civil rights violations, said at first he was skeptical of Fletcher's motivation but soon saw it was legitimate. He said no leader of an agency he was preparing to sue had ever before contacted him with an offer to resolve the case.
"It really surprised me," Iredale said. "I was eventually impressed by their good faith.
Read the complete article here...
ffffff