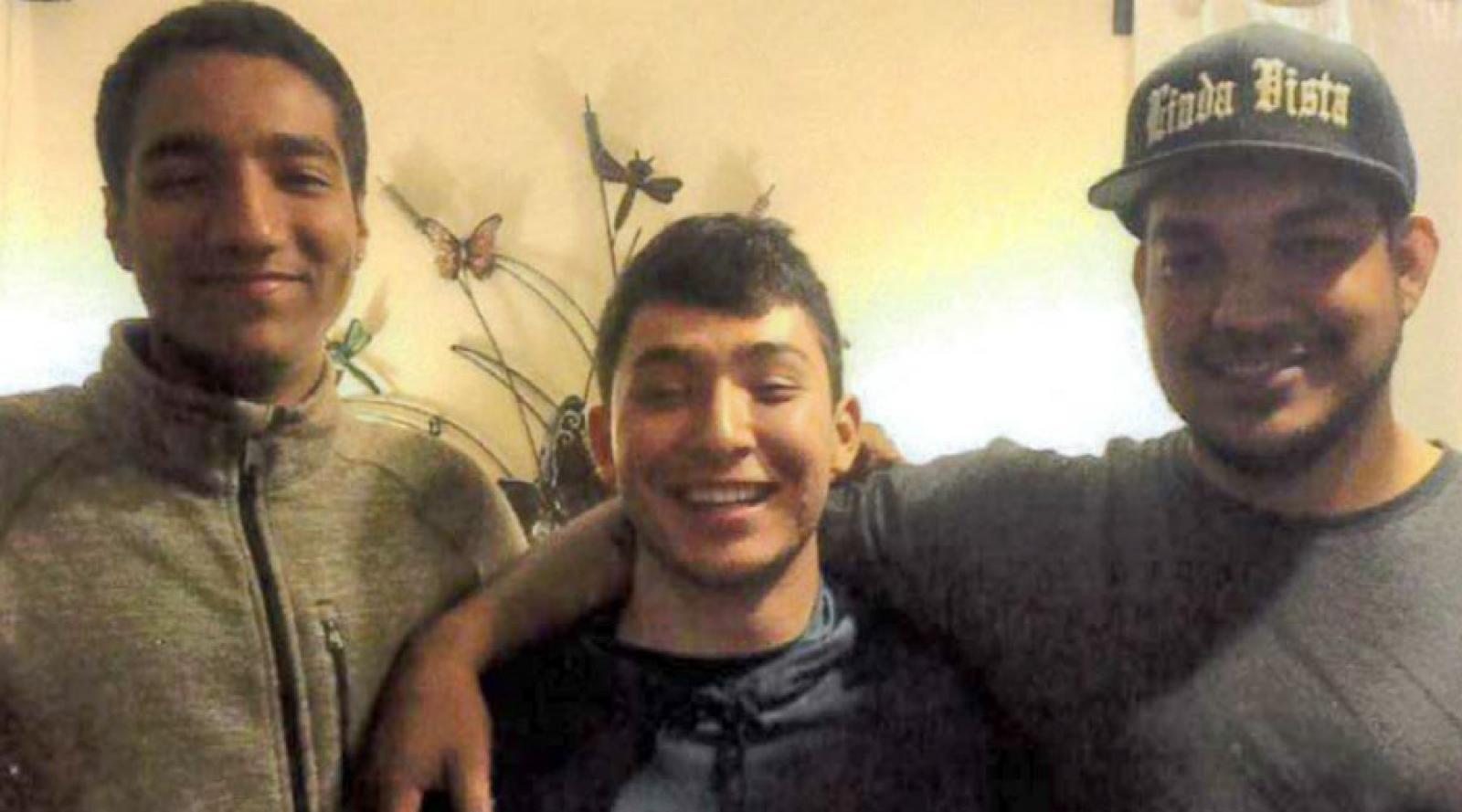 The San Diego Union Tribune
By GREG MORAN
APRIL 29, 2021 9:06 PM PT
The investigative report on the death of Angel Zapata Hernandez won't be released because the MTS workers involved are not police officers subject to a police transparency law.
The attorney for the family of a man who died after being pinned down by two Metropolitan Transit System security officers is raising questions about the San Diego Police Department's role in the incident, noting that two police officers were at the scene of the fatal struggle.
The comments from attorney Eugene Iredale are the latest fallout in the aftermath of the death of Angel Zapata Hernandez, 24, on Oct. 15, 2019. He died after being held down and restrained by the two MTS officers, one of whom kept a knee pressed to the young man's neck for more than six minutes.
Two San Diego police officers arrived near the end of the incident, summoned by the MTS workers. Body-worn camera video of the incident shows that one San Diego officer told the MTS security officers to keep Zapata Hernandez prone on the ground. While neither San Diego officer held the man down, Iredale said that order was a crucial moment as Zapata Hernandez struggled to survive.
Instructing the MTS security officers to keep Zapata Hernandez pinned to the ground, and not monitoring his breathing or — when it was apparent he had stopped breathing — to timely render CPR all played a role in the death, Iredale said. He said he planned to file a federal civil rights lawsuit against the department.
"We need to obtain complete accountability," he said.
Read the complete article here...
ffffff