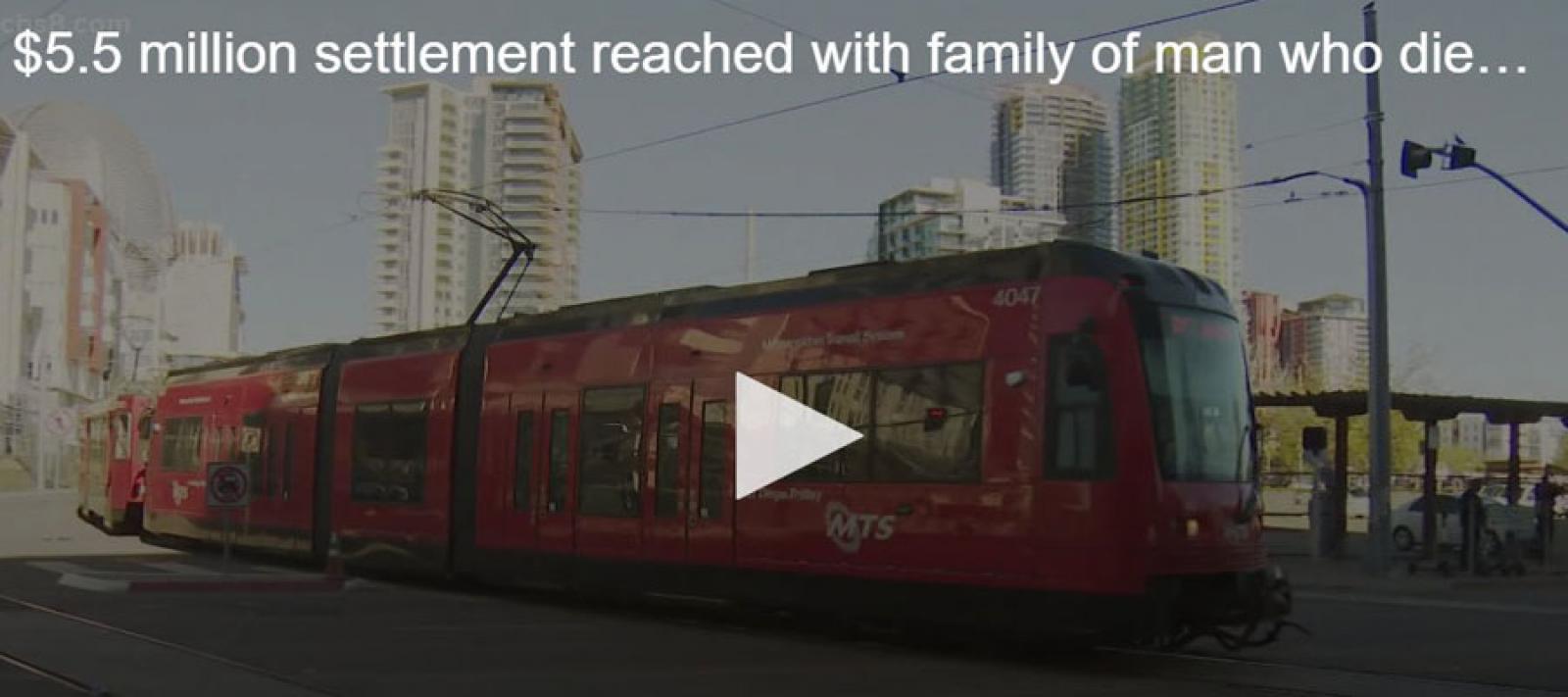 After being taken into custody, Hernandez stopped breathing. He died later that night.
CBS8 News
Author: City News Service, Brandon Lewis
April 19, 2021
The San Diego Metropolitan Transit System announced Monday that a $5.5 million settlement has been reached with the family of a schizophrenic man who died after he was taken into custody near the downtown Santa Fe Depot. 
Attorney Eugene Iredale, who represented the Hernandez family, drew parallels to the Derek Chauvin murder trial after the settlement was announced. Chauvin, a former Minneapolis police officer, was charged with murder in the death of George Floyd. Iredele claimed the MTS officer kept their knee on Hernandez's neck for more than six minutes.
Read the complete article here...
ffffff