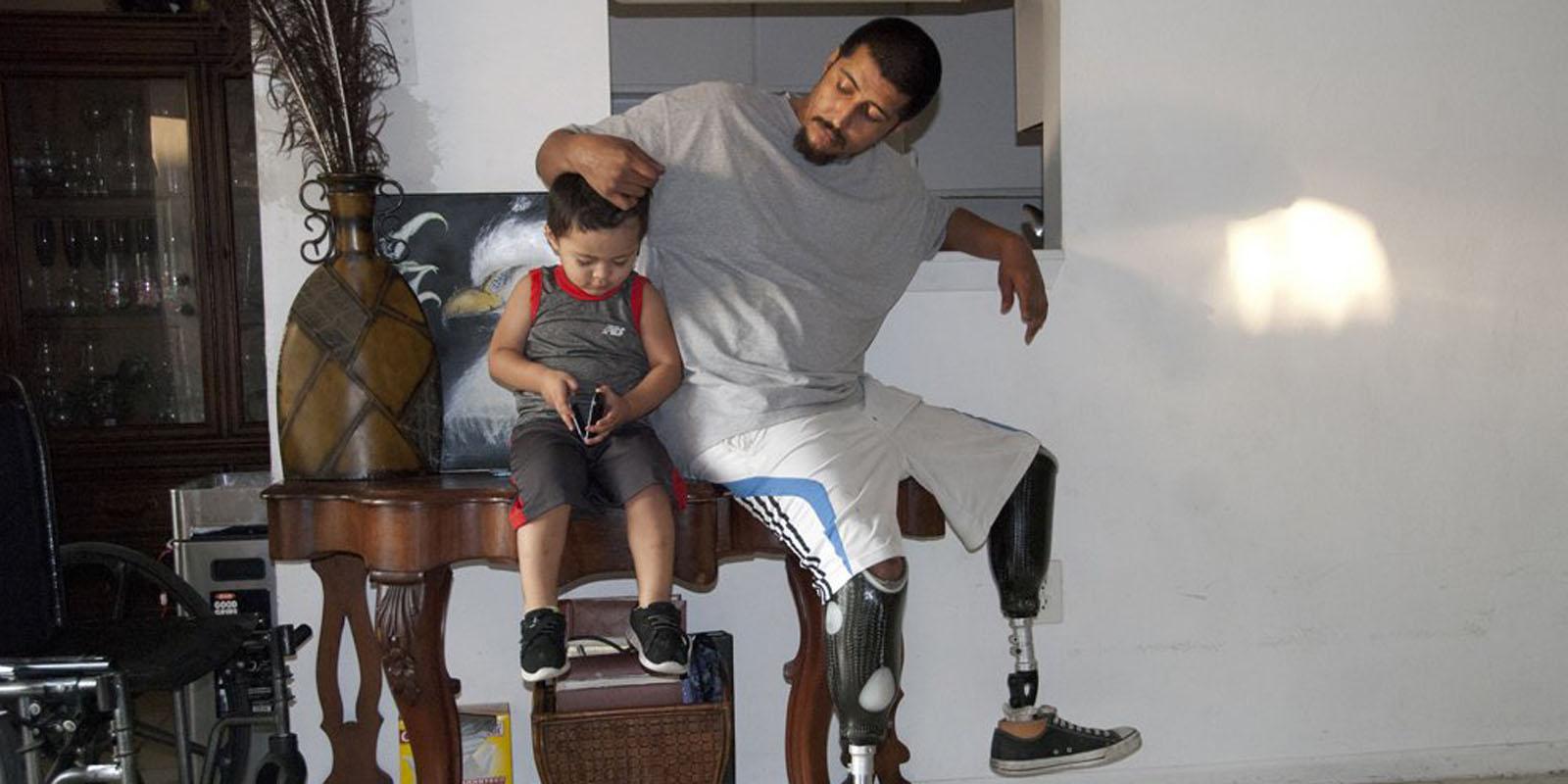 $3 million dollar settlement case where deputy's repeated Taser shots cost man his legs
On June 26, 2014, San Diego Sheriff's dispatch received a call from a woman in Vista claiming that a group of Hispanic men had threatened her. Deputy Haddad responded and spotted Marcial Torres in a nearby parking lot. Suspecting that Marcial was one of the group members, Haddad drew his taser and approached him, as several video surveillance recordings confirm. 
Marcial began walking away and threw a glass object on the ground, at which point, Haddad tased Marcial three times, as Marcial begged, "Stop, stop, stop!" Marcial collapsed and his heart stopped, and still Haddad continued on by firing several more charges into his body. Neither Deputy Haddad nor Deputy Fisher, who was also there, rendered aid to Marcial, though he had turned blue in the face and was foaming. 
Vista paramedics arrived and resuscitated Marcial, who was transferred to Tri-City Hospital. He spent five months in a coma, had both legs and several fingers amputated, and suffered severe loss of brain function.
Eugene Iredale, the attorney working on the case, told NBC 7 that Marcial Torres agreed to accept $3 million in damages to settle his lawsuit against the county.
---
Media Coverage
Man who lost legs, fingers, after tasering, sues
San Diego Union Tribune
August 4, 2015
A man who suffered major health problems after he was stunned with a Taser by a sheriff's deputy in a case of mistaken identity has sued the county. The lawsuit accuses the Sheriff's Department of failing to properly train deputies about proper use of force, including guidelines for Tasers, and the rights of citizens and people who are arrested.
Deputy whose repeated Taser shots cost man his legs back on beat
San Diego City Beat
Setember 16, 2015
"There is a systemic problem because there's no transparency or accountability with respect to misconduct," said Julia Yoo, a civil rights attorney with the law firm Iredale and Yoo, which is representing Torres.
Tased into submission and amputations
Sheriff and deputies sued for excessive force, causing brain damage
San Diego Reader
May 26, 2015
According to attorneys, the June 26, 2014, incident involving their client Marcial Torres is the latest in a string of excessive-force cases, revealing a pattern of abuse and a failure by Gore and the op brass to supervise and train deputies properly.
County Pays $3 Million in Settlement Fees for Aggressive Tasing in Vista Parking Lot
The victim was an innocent bystander who the deputy mistook as a suspect in a threatening group of men.
NBC San Diego
May 30, 2017
Eugene Iredale, the Criminal Defense Attorney working on the case, told NBC 7 that Marcial Torres agreed to accept $3 million in damages to settle his lawsuit against the county.
Tased again and again in Vista parking lot
County pays $3 million for deputy's aggressiveness
San Diego Reader
May 27, 2017
The County of San Diego has agreed to pay $3 million in damages to a man who suffered a severe brain injury and multiple amputations after a Sheriff's deputy repeatedly fired his taser at him during a June 2014 incident.
ffffff